ba-humbug...
In my world it will always be,
Wow...it's almost 2012. Even my kids are making comments about it being 12 years into the "New Millennium". 12 years! Where oh where does the time go? Crazy eh? My grandmother once told me that the year and months go by fast and I'm really starting to see & feel this now!
Family getting together and having a great time is my favorite part of any holiday not just Christmas. One of my fondest memories this year was Dirty Santa with Pop, Trish and the extended family. What a hoot! I have never enjoyed playing Dirty Santa as much as I did this year.
There was a 10.00 price on a gift and it was to be a "real gift" you'd enjoy receiving not a "dirty-minded" gift. My oh my...we started off with the highest number going first. Number 27 which was Larry That child of mine is as silly and crazy as Daddy! Anyway, we must have gone through 9 number before any "stealing" or "trading" began and of course Daddy would be the one to get the "Dirty Santa" going!!
Funny thing is each gift he stole he had stolen back away from him. I tell you I don't think Connie and I have laughed this hard and this long for quite some time!! What a cleansing that is...you know to just laugh, laugh, laugh so hard tears are streaming down your face! Well..the evening was beautiful, joyfull and very special!
Christmas Eve found Bret, Tink and myself relaxing at home. This is a rarity! Usually we find ourselves running around do last minute errands and visiting. It was a nice change. It gave me time to actually get all the "sweet baking" done. When the kids were little Christmas Eve was always a time to open one gift and of course get new pj's so we decided to continue the tradition...just the 3 of us!
Bret had taken the time to STUFF my fun Florida Flamingo stocking! If I can't be in FL...I can at least decorate as tho' I am!! He really thought out the contents he filled it with too! I was very surprised and impressed! I'm not a sweet eater but when I do I'm pretty predictable. Junior Mints and Skittles are on the top of the list! Next we had Carmex, All-in-one bottle/cap opener, Tweezers with these cool handles, new scissors and a 25.00 Zynga Farmville Gift Card! Mom was thrilled that he took the time to fill up my stocking! (yep....I'm braggin')
Christmas morning was wonderful as it began with a beautiful service at church. It's a shame Christmas morning only falls on Sunday once every 7 years...really. I love it!! Service started with us singing "Go Tell It On The Mountain!" We were honored to have Yancy (singer, songwriter and author) join us for our celebration services! What an incredible beginning to worship and honor the birth of our Lord Jesus Christ!
If you're ever in the Nashville/Murfreesboro, TN area...World Outreach Church is an amazing Non-denominational church to worship! ~just saying!
The day continued at my Moms sweet country log home. Sat back off the road and tucked beneath the trees with an adorable, old fashioned wishing well in the front yard. Such a beautiful yet simple piece of property that you just don't see now-days! We filled up on wonderful Honey-Baked Ham & biscuits! More was there to eat...but I couldn't tell ya what cuz' my eyes and belly on see that ham!! yum!! When I think of tastes that remind me of the holidays..this is certainly one of 'em!
We ended the day at my son Larrys house this year with more ham and lot of gifts. Too many gifts actually! I was so overwhelmed with presents this year that I'm still in awe! Just seemed like everywhere I turned around I was being handed yet another beautiful package to rip into. Actually...I'm one of those that wait till everyone, and I do mean everyone, has opened their gifts and then I slowly...ever so slowly torture them by looking at every inch of each gift. Okay..so I'm really not that bad...lol anyhow this year I did go a bit faster as I had help from 4 granddaughters!
As for gifts...wow...wow...wow! I know before I begin this list I'm going to forget something or someone and I certainly don't mean too!! My intent was to put everything together and capture a photo of it ALL but...well, I forgot! Lets see ~
Not one, but two Pandora bracelets and another charm bracelet! I'd say after all my years of wearing my charm bracelet everyone knows what I cherish! I can't choose one as a favorite as they are each so different! One was from Jersey with MeMe charms and a butterfly to represent her Mom! My Mom got me the second one with a large silver charm. Simple with plenty of room for charms of my liking! Then my little sister chose a new silver traditional charm bracelet with 4 new charms. A cell phone, a computer, a cupcake and a coffee cup with a dandelion on it! I love them ALL! My charm bracelet is so full and I've got 20+ charms to add to this new one. Charms from places I've visited and those to represent special moments in my life.
Larry and the girls ordered for me an adorable snack jar with all the granddaughters names on it! Memes Perfect Batch! Absolutely adorable!! I never have snacks or junk-food for the main reason ~ ME! This is a perfect place to store the girls sweet-treats and Brets snack-packs he carries for lunch.
My perfect gift from Daddy was a 50.00 gift card to the one place I will never tire of. The one shop I will always feel like going to. The one shop that I should own stock in!! Oh..that's right, I do!! MICHAEL'S ARTS & CRAFTS! yippppeeee! I'm 50.00 closer to my new set of Prisma-color Colored pencils that cost 119.00! This will be my third set in 3 years. Whew! So much for finding a new craft that cost less!
Bret purchased me the coolest Pink & Black tool box full of household tools! It's the cutest thing! I wonder if the pink color will keep the guys from sneaking my tools now? hummm....
Just when I was relishing in my beautiful new "giffys" I remembered I was wearing one. It was from Debbie. It is the loudest, most brightly colored lime green hoodie I've ever seen! Pink writing on the front: JUNO BEACH! Whooopeeee! I love it!! If there is one thing my older sister has learned about me and all of our shopping together it's this: I LOVE HOODIES & T's! Shopping for clothes for myself is just sheer torture! She and I have taken up our share of dressing rooms so many times at
Bealls
it's kinda sad. We can carry in 100 articles and end up purchasing maybe 5. On a really good day, 10! I hate shopping for clothing but shopping with Debbie always ends up fun, educational (don't ask) and certain to leave one of us about to wet our pants from laughing. She certainly knows what I like!
I hope this doesn't sound like I'm bragging because that is not my intent. I'm just so overwhelmed at the amount of gifts and the gifts themselves that I received this year! If giving a gift shows Love...then I am MOST CERTAINLY LOVED!
Finally, Mr Tommy came into town and took me totally by surprise. We went to Khols and Target doing some last minute shopping when he said to me, "I want to buy you whatever you want!" I just giggled and didn't think much of it until he began picking up stuff and putting it in the buggy over and over. He was so sweet. He wanted to make sure I had a nice new pair of walking shoes for the gym and some new jeans and whatever else I wanted or needed. After more time than I ever spend in a clothing store (except with Debbie) we found my first pair of Nikes. Yep, my first pair. I've been a die-hard Avia shoe girl for years! I love them! Welp scoot over Avia...my new pink Nikes are so comfortable...and PINK! (Ever since my back surgeries I seem to stay in walking shoes, I'm not crazy about it but if I don't I pay the price later!)
So....you see Christmas was overwhelming for me this year with a multitude of gifts that I never, never expected. I learned something very valuable this year. Someone very wise said, "Enjoy receiving, sit back and enjoy it. " You know what. I did. I am! I am blessed in so many, many ways that giving or helping others has always been my calling. Nothing grand mind you...but however I can help. So this was nice no this was many notches above nice!! Thank you each and everyone for my incredibly beautiful giffys.
You all really touched my heart this year more than you'll ever know!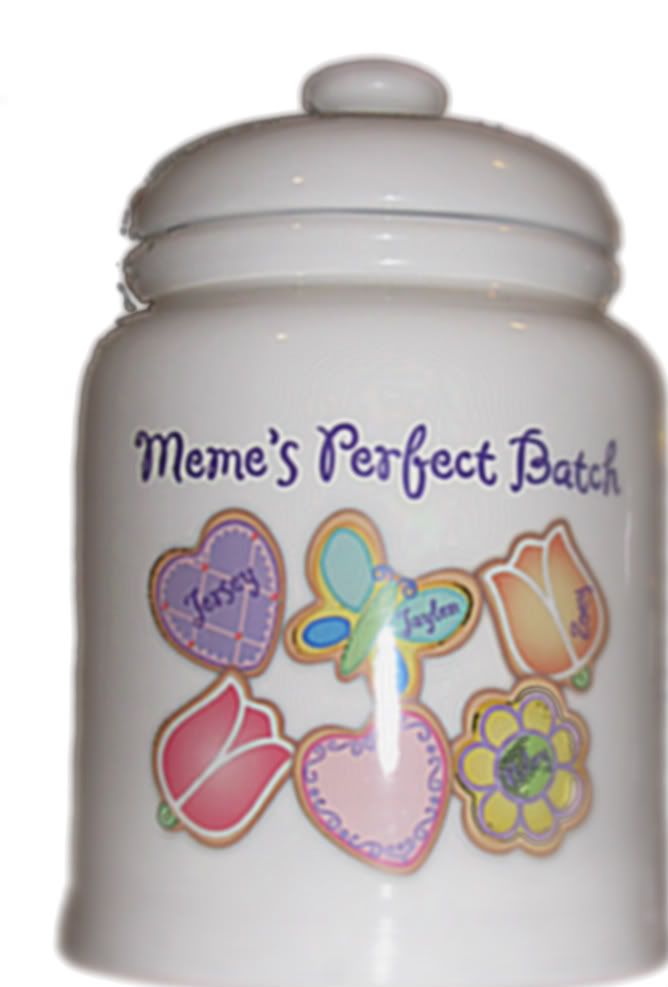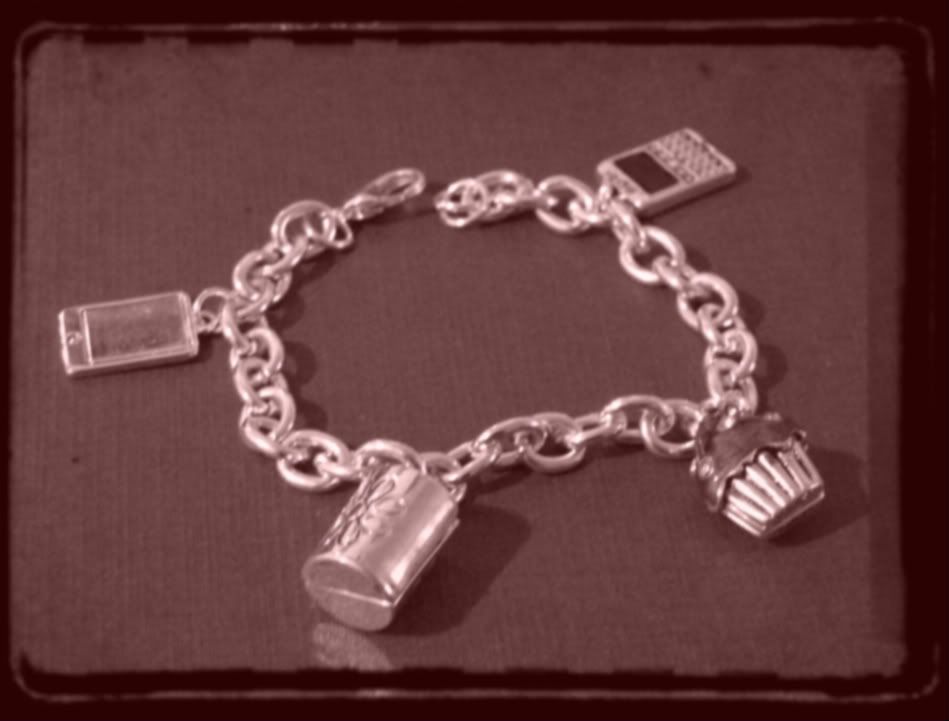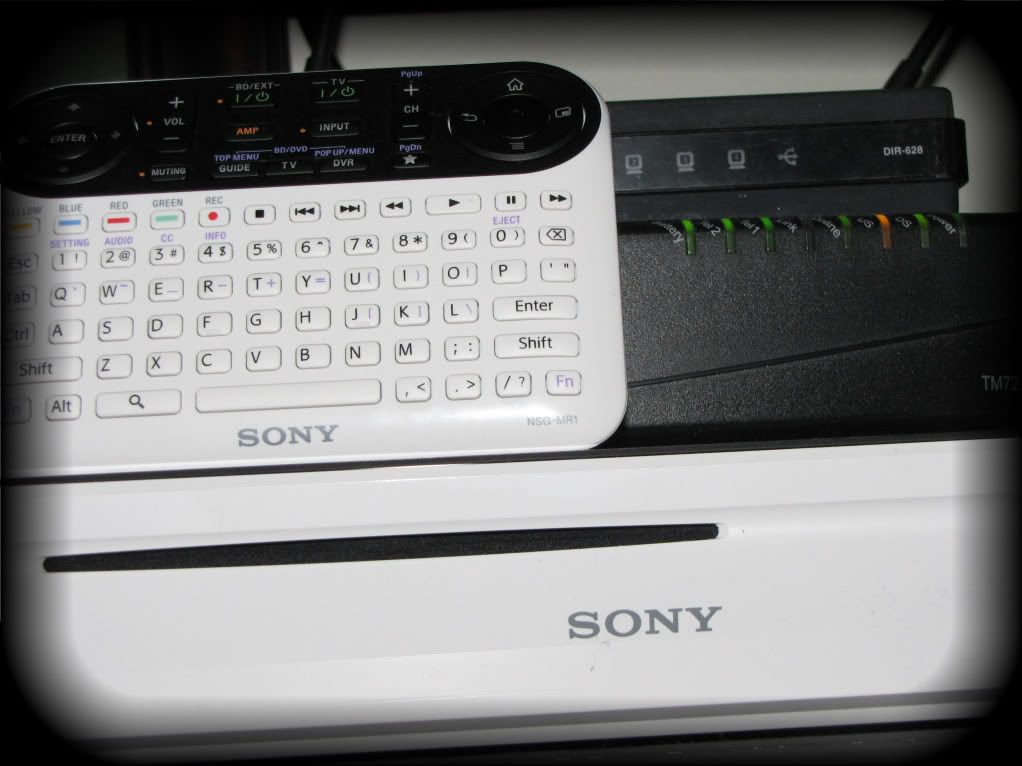 oh....and how could we forget Brets Internet Tv system? whoohoo! We are so up to date with internet/television and phone electronics~~ thanks to his loving working at Comcast!
Gods blessing be with you and your family during this beautiful Christmas Season and now as we move into the year of 2012!